Allison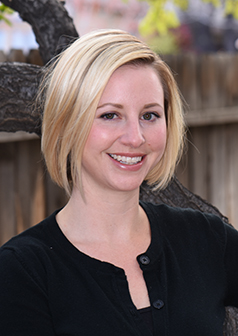 Office Manager
I love the relationships that grow with our patients and their families. I'm happy to make sure we're providing a safe, welcoming environment and easing people's anxieties about visiting the dentist. Working in the front office, I greet and check in patients, answer the phones, and schedule visits. I also work closely with patients to make sure they get the most from their insurance benefits, review financial arrangements, and handle patient accounts.
I'm married to Dr. Nelson and truly love working with him! I grew up in Dayton and though I've lived in other places, I'm glad to call Northern Nevada home. Marc and I have a very spoiled chocolate lab, Leila. When not working, I love to read and practice yoga. I also love time with family and friends, especially skiing in the winter and relaxing at Tahoe in the warmer months.
Carmen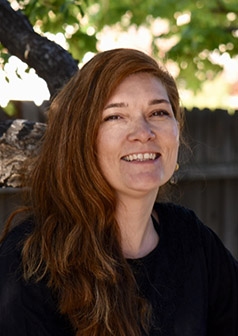 Registered Dental Hygienist
I am so happy when we're able to help a person overcome their nervousness about seeing the dentist! Dr. Nelson and our team offer truly painless care and we're always attentive to patient comfort. I work one-to-one with patients, taking X-rays, assessing their oral health, and providing thorough, gentle cleanings. I spend a lot of time teaching people about oral hygiene and how dental health affects their overall wellness. Together, we find ways they can improve their home care to keep their smile – and body – healthy for life!
When not working, I love visiting my grandparents and other family in California. I also enjoy hiking, camping, dancing, and taking care of my grandbaby. When sitting still, I like painting, reading, and learning new things.
Carolina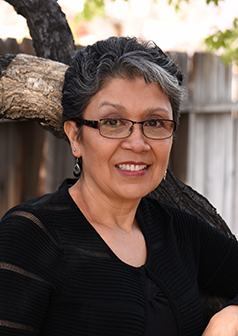 Office Assistant
I enjoy welcoming patients and making sure they feel at home at our office. Even the most timid people soon learn that a visit here is nothing to worry about! We're all committed to painless dental care and keeping patients smiling throughout visits. I work in the front office, greeting patients, scheduling appointments, and answering the phone. I also work in our clinic, where I sterilize instruments, take X-rays, and assist with patient care. I'm busy, but never too busy to chat and catch up with a patient!
Originally from Nicaragua, I came to the US when I was 17. My husband Larry and I have been married for more than 35 years and we have two adult children. I love traveling and look forward to doing more in the future. I also like reading, Zumba, and time with my family and my friends.
Heather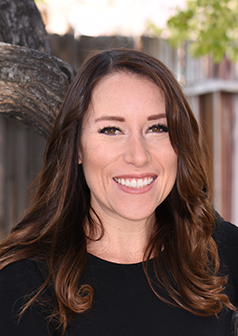 Registered Dental Hygienist
I really like working with people: it's a great feeling to build relationships and bond with our patients. They make me look forward to coming to work! We care for a great community and I love being part of improving the community's health and happiness. I help patients achieve and maintain healthy, confident smiles. While cleaning teeth and providing preventive care, I educate my patients about dental health and how they can keep their smile in great shape.
My husband, Ryan, is a Fire Captain for Central Lyon County Fire Department. We've a son, Braxton, as well as an English bulldog and a Yorkie. I love hiking, walking, and running. Our family enjoys the outdoors and camping: we're lucky to live so close to Lake Tahoe!
Heidi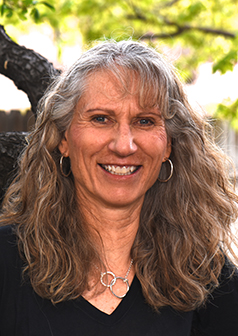 Registered Dental Hygienist
Our patients are some of the best people in the world. I'm so happy I meet and get to know them while they improve the health of their smiles! Dr. Nelson and my teammates are caring, honest, and provide top-quality dental care: I often hear patients talk about how happy and comfortable they are here! I spend my days providing preventive care, assessing oral health, and cleaning teeth. Working closely with each patient, I help them understand why it's important to care for their teeth and gums and give them the tools and knowledge to improve their smile's health!
Outside of work, I love time with my husband, who's a computer consultant, and two sons who are now in college. I'm a P.E.O. member and I love to bicycle and travel.
Patti
Registered Dental Hygienist
I love getting to know, help, and build friendships with our patients. It's a great feeling, professionally and personally, to know they're receiving the best care from Dr. Nelson and our team! Dr. Nelson is gentle, does quality work, and is honest and ethical. He always puts patients first. As one of the hygienists in our practice, I help patients improve their dental and overall health. I take X-rays, provide preventive care, and make sure teeth are clean. I'm passionate about patient education and helping patients keep their smile healthy for life!
When not working, I cook a lot and enjoy trying new recipes. I also love gardening, walking my Jack Russell in the foothills, and practicing yoga. I've a son who lives in Reno and a grandson, too: being with them is a priority. I also volunteer at the dance studio in Yerington and love helping others, whatever they need.
Rosa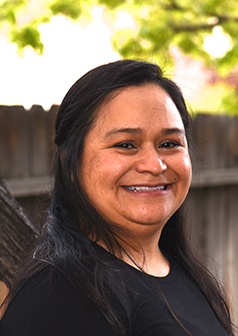 Dental Assistant
I really enjoy working with people. It's a good feeling to help each patient have a painless, easy visit, and make sure they're smiling when they leave. I promise that Dr. Nelson and our team members are patient, gentle, and kind! I seat and prepare patients, explain what we'll be doing, and then assist Dr. Nelson during procedures. My focus is always on our patient's comfort and I constantly check how they're doing. When Dr/ Nelson is finished, I provide home care instructions, check that our patient is happy with how everything went, and make sure they're smiling and pleased.
When not supporting patients, I like walking and hiking, and cooking. Spending time with my family, including my two children, and friends, is always enjoyed!